Facilities, Grounds, and Dining Team
Facilities Superintendent
Kirsta MacLellan has worked at Yale University for over 20 years and is currently the Facilities Superintendent of Benjamin Franklin and Pauli Murray Colleges.  

 

Kirsta has enjoyed working in Yale's Residential Colleges for over 8 years. Before joining the residential colleges, Kirsta worked for Robert A.M. Stern, former Dean of Yale's School of Art & Architecture, whose firm, R.A.M.S.A., designed Yale's two new residential colleges.

 

Kirsta received a B.S. in Social Work from Southern Connecticut State University. She also concentrated her studies in Alzheimer's Disease and Mental Health care at CMHC in New Haven, CT, and spent a year as a Case Manager with Continuum of Care, Inc.

 

Her Personal passions include Nantucket, art, interior design, animal rights, supporting local rescues, as well as the Humane Society of the United States and the David Sheldrick Wildlife Trust.

 

Kirsta resides in Madison, CT with her husband.
Custodial Team
James Coppola- General Building Maintainance (GBM)
Paul Bland- Custodial Team Leader
Tamara DeBerry- Senior
Michael Reid- Senior
Mahogany Barrows
Jamal Bines
Omar Brooks
Troy Carson
Raheem Cooke
Deena Evans
Mae Felder
Ashton (AJ) Johnson
Reorn Jones
Travis Lewis
Cindy Martinez
Alexis Moorer
Michelle Poole
Lawrence Washington
Grounds Team
Jim Reid, Landscaping Superintendent
Ray McCarthy, Master Gardener
Jon Gianfriddo, Groundskeeper
Dining Team
Jennifer Currier, General Manager
Brett Rappaport, Guest Experience Manager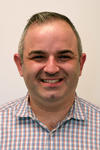 Samanatha Moore,  Culinary Excellence Manager