Head of College's Office
Head of College Charles Bailyn
The Head of College helps create a second home for students by organizing interesting and exciting events during the academic term.
Email: charles.bailyn@yale.edu
Head Charles has been a member of the Yale community since his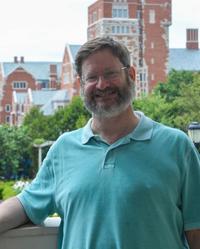 undergraduate years, earning his B.S. in astronomy and physics from Yale College in 1981 and later returning to campus in 1990 to join the faculty ranks. In 2010 he was named the A. Bartlett Giamatti Professor of Astronomy and Physics. From 2011 to 2016 he served as the inaugural dean of the faculty of Yale-NUS College in Singapor
In his research, Head Charles studies black holes and related sources of celestial X-rays, as well as dense star clusters and the effects of collisions between stars. His work on measuring the masses of black holes was awarded the 2009 Bruno Rossi Prize from the American Astronomical Society, and he has carried out research with a wide variety of ground- and space-based telescopes, including NASA's Hubble Space Telescope.
"In the classroom, he has developed innovative approaches to teaching courses for non-scientists," noted Yale President Peter Salovey and then Dean of Yale College Jonathan Holloway in their letter to members of the Yale community.  He was awarded the Dylan Hixon Prize, Yale's highest honor for teaching excellence in the natural sciences, in 2004. One of his courses, "Frontiers and Controversies in Astrophysics," was among the first to be put online as a part of the Yale Open Courses initiative. In 2014 he published a book with Princeton University Press, "What Does a Black Hole Look Like?" to introduce the empirical study of black holes at the undergraduate level. At Yale-NUS, he led a seminar on black holes, and was part of the team that developed and delivered the "Scientific Inquiry" course taken by all students in their first semester.
As a Yale undergraduate, Head Charles was awarded the George Beckwith Prize in astronomy and was an avid participant in the a cappella singing scene. Salovey and Holloway noted in their letter that Head Charles considers becoming a pitchpipe of the Duke's Men at the age of 19 one of the highlights of his undergraduate experience. After completing his Yale College degree, he pursued graduate work at the University of Cambridge and at Harvard University, receiving his Ph.D. from Harvard in 1987 and spending three years as a member of Harvard's Society of Fellows before returning to Yale as an assistant professor of astronomy. He has served both as chair and as director of undergraduate studies in the Department of Astronomy and was a member of the 2001-03 Committee on Yale College Education, which reviewed Yale's undergraduate curriculum. He twice chaired the Teaching, Learning, and Advising Committee in Yale College. In his five years at Yale-NUS, he led the recruitment of more than 100 faculty members and supervised the development of the college's common curriculum.
Head Charles is joined at Benjamin Franklin College by his family: Associate Head of College Rebecca J. Tannenbaum and their 19 year old, Jaye. Tannenbaum earned her B.A. from Wesleyan University and her Ph.D., in history, from Yale. She was an assistant professor at the University of Illinois in Chicago before returning to Yale as a lecturer, and then senior lecturer, in history and the history of medicine. She has published two books, "The Healer's Calling: Women and Medicine in Early New England and Health" and "Wellness in Colonial America." At Yale, she has taught undergraduate courses, including a seminar on witchcraft in colonial America, and has supervised more than 70 senior projects. At Yale-NUS she led the teaching team for the common curriculum course "Comparative Social Institutions," and she developed a course on global women's history, which she is bringing back to Yale as a freshman seminar.
Jaye is a sophomore at Sarah Lawrence.  Jaye is passionately enthusiastic about art, theater, and LGBT rights. . The family is accompanied by two black cats, Jenny and Mandy, and Lucy, their rescue dog, joined the family when the colleges opened.  Six years ago, Head Bailyn,  Associate Head Tannenbaum, and Jaye lived in the newly opened Yale-NUS permanent campus in Saga College, one of its three residential colleges.
Head of College Office
Joelle M. Siracuse
Email: joelle.siracuse@yale.edu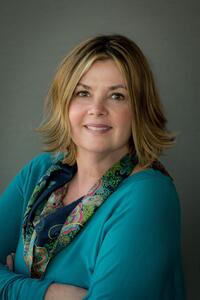 Head of College Senior Administrative Assistant
Joelle has been supporting Yale students and faculty since 1998 working for Professional Schools, Humanities, and the Residential Colleges at Silliman College.  She is excited to rejoin the Residential Colleges as the Benjamin Franklin Head of College Senior Administrative Assistant. She is thrilled to support the undergraduate student community and is excited to be part of the 'Franklinite Team'.
Lisa Kwesell
Email: lisa.kwesell@yale.edu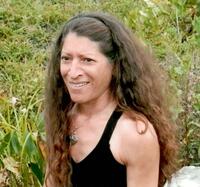 Service Assistant
A graduate of the Culinary Institute of America, Lisa joined the Benjamin Franklin College team in May. She has worked at Yale since 2005. She began her tenure working for the Davenport Head of College and 15 years at Johnathon Edwards College.
Lisa has many years of experience in catering and managing large events. We are thrilled to have her. She brings extraordinary energy and enthusiasm and expertise to the team.
She is the happiest when she is fishing and crabbing in the marshes of the Connecticut shoreline.